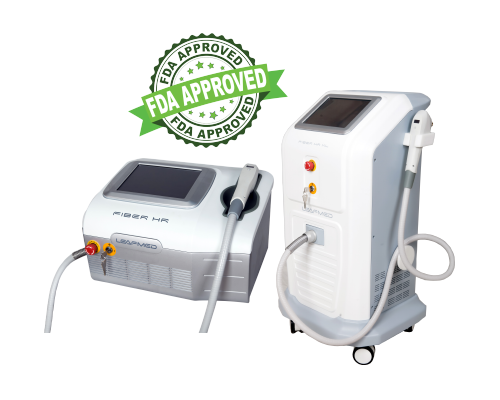 Fiber HR Series(800W and 1400W)
Applications: Hair Removal, Pigment, Skin Dent, Nevus etc.
FDA Approved fiber coupled diode laser hair removal machine
Over 50 million shots' lifespan
Innovative handle with three sizes of tips
Light hand piece and Sapphire contact cooling
What is Fiber-coupled Diode Laser Hair Removal?
Latest Laser Hair Removal Technology
-----------------------------------------------------------------------
FCD(Fiber Coupled Diode) Laser means the light generated by multiple diode laser are coupled into a single-core multimode fiber by microlens array, in order to deliver light to the target place.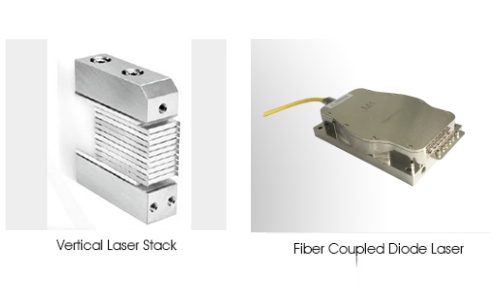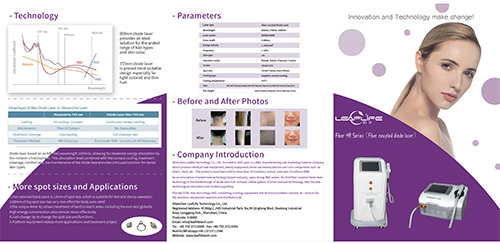 Key Benefits of Fiber Coupled Diode Laser Hair Removal
Low damage rate, Uniform energy distribution, Long lifespan, Easy maintenance.
-----------------------------------------------------------------------
Normal diode laser mostly are Vertical Laser Stack with a number of diode bars, which are arranged in a form of stack. The laser chip are welded on heat sinks to deliver high output energy.
Before & After Photos 
Fiber HR Series: the positive effect after the recommended treatment plan
What our Fiber HR Series do for your business
Clinically-proven Effect
>> Fiber HR Series is latest laser hair removal technology with FDA Approved totally replace the normal diode laser. That means you can confidently perform hair removal procedures with consistent results.
Best ROI
>> No costly consumables required; Low investment costs, and no disposables required for treatment; Maximum return of investment
Unmatched After-Sales Support
>> The latest laser hair removal technology, keep your more competitive; Marketing support to help you promote hair reduction treatments;
Two Fiber Coupled Diode Laser Hair Removal Solutions:

FDA Approved Portable 810nm fiber coupled diode laser for hair removal and more applications. ①Over 50 million shots' lifespan ②4 treatment mode ③Sapphire contact cooling...

Vertical 810nm fiber coupled diode laser for hair removal and more applications. ①Over 50 million shots' lifespan ②Innovative handle with three sizes of tips ③Cooling temperature keep 0℃ to 5℃
Fiber HR Series Product Features
>> FDA Approved 810nm fiber laser
>> Light handpiece and contact cooling
>> Uniform energy distribution
>> More treatment mode and professional software
>> WIFI internet connection(Optional)
>> More spot sizes and Applications(New handle)
>> Small window design on hand piece
We are actively looking for Distributors and Dealers, more favorable prices, and discounts. If interested, contact us soon