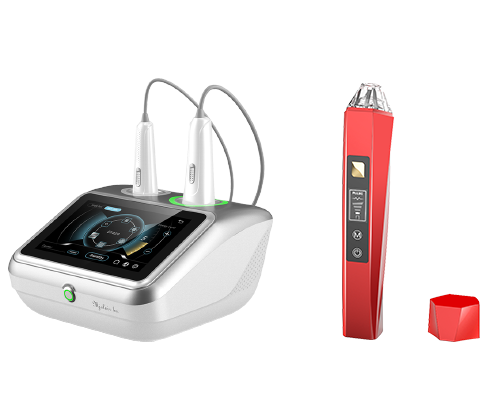 Mjolnir Series
World's First Fractional & Cold Fibroblast Plasma Pen Device 
New innovative cold ionized plasma patent-certified technology, purify your perfect skin;
100% Replacement of Fractional Laser and RF;
Trusted by Clinics & Salons All over the World;
Free Marketing & Training Help & Top ROI;
Best Solution to Rejuvenation & Tightening Loose Face, Eye, Neck Skin, etc. without Surgery.
What is Fractional Fibroblast Plasma Device?
World's First Plasma Device with Fractional Technology
-----------------------------------------------------------------------
The fractional fibroblast plasma pen device uses the needle-shaped plasma column to release micro-electrical discharge or ARC to treat a fraction of the skin surface at a time, which reduces downtime.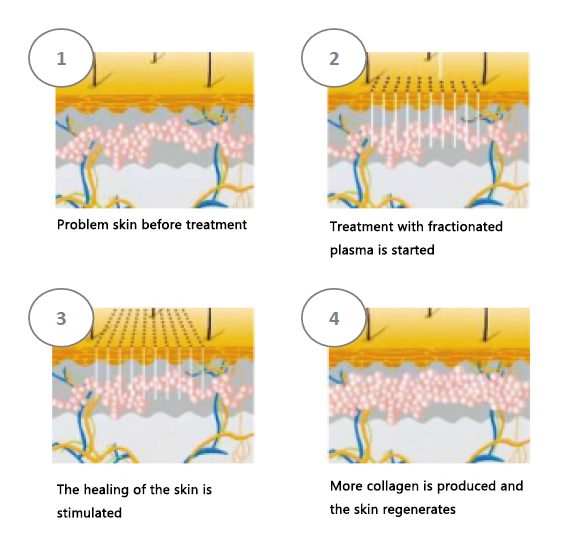 How does Mjolnir Series work?
Non-Invasive & No side effect
-----------------------------------------------------------------------
The Fibroblast Plasma Pen harnesses the power of plasma. Plasma is the fourth state of matter along with Solid, Liquid, and Gas. The principle involves the ionization of gases from the atmospheric air to create a micro-electrical discharge or ARC. The ARC never touches the skin but causes a micro-injury to the skin's epidermal layer whilst simultaneously heating and disrupting the deeper dermal structure via thermal conductions. This is more commonly known as Fibroblasts. Fibroblasts are the most common cells of connective tissue in the body that produce collagen. Collagen, often called the framework of the skin, provides essential structure and can help turn back the hands of time by smoothing wrinkles and reversing skin laxity. 
Before & After
Improve skin texture and tone: rough skin, large pores, greasy skin, acne skin with inflammation, dark yellow skin, un-even pigment, skin resurfacing, help adsorb cosmetics.
Eye treatment: eyelid and eye bags
Wrinkles: striae gravidarum, stretch mark, striae atrophicae, aging wrinkle
Anti-aging: aged skin, flabby and flagging skin, no elasticity
Scars: acne scar, surgical scar, proliferative scar, burn scar, traumatic scar

What our Mjolnir Series do for your business
Clinically-proven Effect
>> Trusted by Clinics & Salons All over the World. That means you can confidently perform fractional fibroblast plasma procedures with consistent results.
Best ROI
>> No costly consumables required; Low investment costs, and no disposables required for treatment; Maximum return of investment
Unmatched After-Sales Support
>> The most cutting-edge technologies, keep your more competitive; Free Marketing & Training Help to get your business off the ground.;
Three Fractional Plasma Pen Device Solutions: