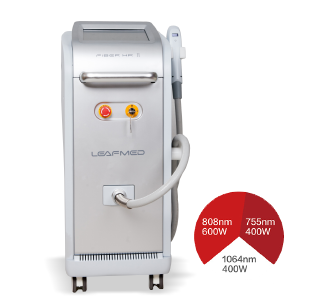 Fiber HR II
Triple wavelength 2100W High Power Fiber Coupled Diode Laser Hair Removal Machine
Applications: Hair Removal, Pigment, Skin Dent, Nevus etc.
Over 50 million shots' lifespan
Uniform energy distribution
4 treatment mode and professional software
Light hand piece and Sapphire contact cooling
3 spot sizes(12mm, 60mm, 4mm) with more Applications( New handle)
Fiber HR II is latest 2100W Triple wavelengths(808nm, 755nm, 1064nm)High Power fiber coupled diode laser for hair removal and more applications, compared with normal diode laser, Fiber HR II put laser generator in machine inside not in hand piece. So energy and heat transfer are released by fiber. Normal diode laser's hand piece is heavy, expensive but frail, but Fiber HR II's is light and strong. So its hand piece can reach much longer lifespan 50 million shots, is durable with nothing consumable.
Latest designed screen has four treatment mode, fast, stamp, classical and custom mode, which meet more types of users' operation by professional and full parameters. Fiber HR II can add two more spot sizes of 4mm and 60mm for more applications like moles, pigment and pain relief treatment etc.
High power 2100W can reach more effective, safe and comfortable treatment to light-colored skin by much stronger power and narrow pulse.
Why Laser Power Up to 2100W
1. Real fiber of 300W/pcs, 7 pics of fiber, so total 2100W power. Higher power, much better efficiency and treatment effect.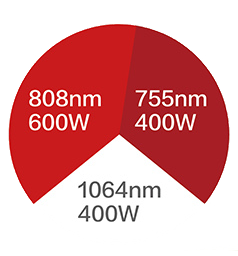 2. Big size of laser generator, heat radiation can meet high power laser generator's actual need better, protect laser generator well to ensure long lifespan.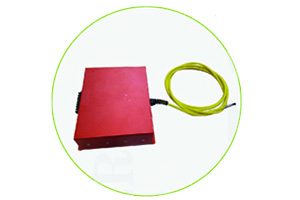 3. New hexagon shape configuration of biers, drop old quadrilateral configuration, new design brings higher efficiency.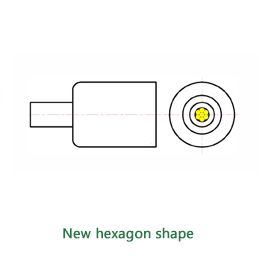 | | |
| --- | --- |
| Laser type | Fiber Coupled Diode Laser |
| Wavelength | 810nm |
| Laser power | 2100W |
| Pulse width | 5-800ms |
| Energy density | 1-100J/cm2 |
| Frequency | 1-10Hz |
| Skin type | I-VI |
| Operation mode | Repeat, Stamp, Classic, Custom |
| Screen | 10inch LCD |
| Spot size | 12mm*12mm; 4mm; 60mm |
| Cooling type | Sapphire contact cooling |
| Cooling temperature | ≤5℃ |
| Size | 430*500*870 mm |
| Net weight | 30KG |