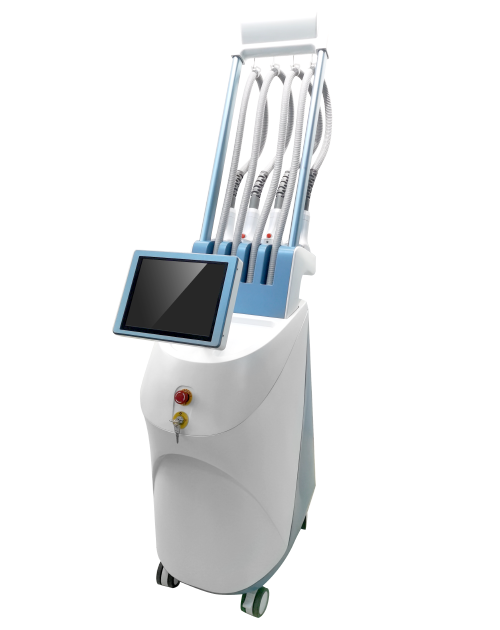 CarverShape - 1060nm Diode Laser Body Contouring Permanent Fat Melting Machine
CarverShape body contouring is a breakthrough non-invasive, hyperthermic laser technology, designed to safely and effectively eliminate unwanted fat cells. Heat treat your patient's stubborn body fat.
CarverShape system's 1060nm wavelength technology has a high affinity for subcutaneous adipose tissue.
The laser raises the temperature of adipose cells between 42°C and 47°C,damaging their structural integrity.
Over the next three months, the body naturally eliminates the disrupted fat cells.
Disrupted fat cells are permanently eliminated from the body and will not regenerate.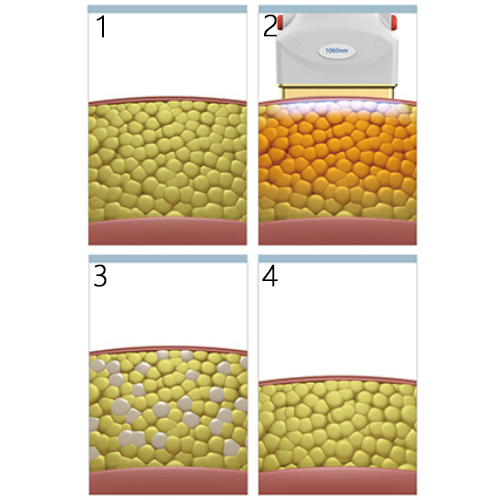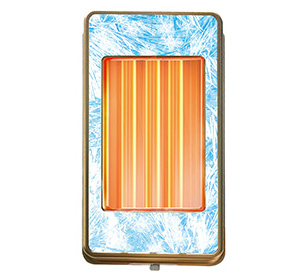 Using controlled energy modulation, CarverShape body contouring safely targets adipose tissue with minimal absorption in the dermis, leaving the skin's surface unharmed. Throughout the treatment, Contact Cooling is used to help provide the ideal depth of penetration for adipose tissue and cool the skin's surface for added safety and patient comfort.
CarverShape is designed for your success with faster, more customizable treatments.

Independent 4 light channels
Freely combined loops, meet more treatment area sizes precisely. Simultaneous treatment of multiple sites, save patient time effectively.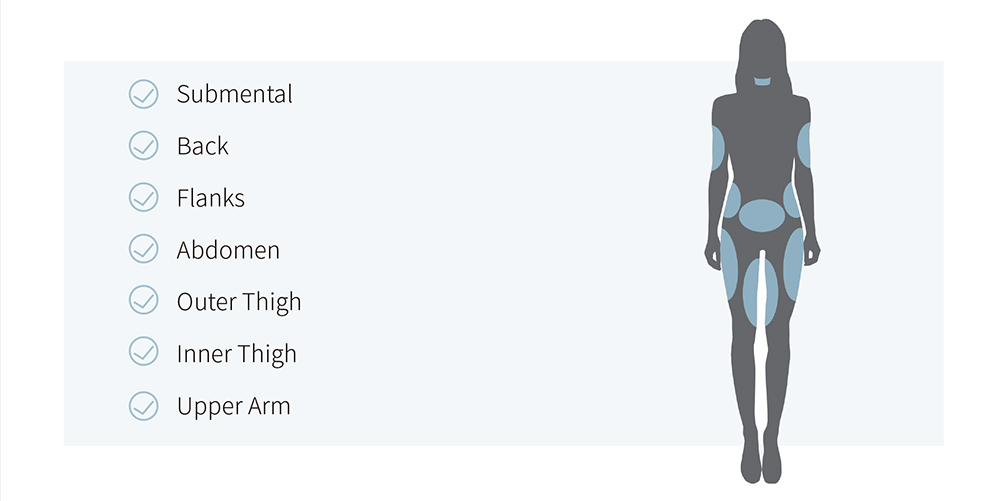 | | |
| --- | --- |
| Light Source | 1060nm diode laser ( CW) |
| Output power | 40W max per diode( 160W total) |
| Light Radiation Size | 60*40mm |
| Power Density | 0.9w/cm²-1.6w/cm² adjustable |
| Pulse Width | 1-20s adjustable |
| Pulse Interval | 1-20s adjustable |
| Interval Radiation Time | 3mins |
| Interval Cooling Time | 2mins |
| Cooling | water and contact cooling |
| Cooling Temperature | 13°C-16°C |
| Cooling level | 5 levels adjustable |
| Size | 450*850*1700mm with arm |
| Net weight | 59.5KG |
We are actively looking for Distributors and Dealers, more favorable prices, and discounts. If interested, contact us soon