Fair Name:Cosmoprof Worldwide Bologna 2020
Booth No.:34-A3
Fair Date:10-14 March 2022 
Venue: Bologna-Fair District,Viale della Fiera ,20-40128 Bologna (Italy)
Leaflife, a new star in the medical beauty equipment industry, coming to Italy Cosmoprof Worldwide Bologna in March 2022. We will bring the latest Aesthetics & Medical technology to participate in this worldwide exchange. Latest technology equipment will be launched:
The world's first fractional plasma–Mjolnir. A revolutionary new technology that rejuvenates the face and body, the treatment effect stands out among many similar devices on the market.
New hair removal technology includes portable Planar LED mini, which is first high power LED equipment for hair removal with international technology patent in the world, using the latest USA chips; Fiber HR Trio is portable fiber coupled diode laser with triple wavelength to meet different skin & hair types, changeable treatment tips for more applications. Leaflife hair removal series has an extremely long service life, less treatment times, stable performance and excellent result—- the best choice in the market .
Other equipment also will be shown:
Extyle & Carina, home use ipl hair removal mini device, multifunctional changeable lamp design, high energy density, long lifespan can meet consumers' needs for safe beauty at home.
Selles non-ablative 1550nm fractional fiber laser with extremely thin beam, designed for skin resurfacing.
Ultraptor is characteristic HIFU with Multi-head design to ensure accurate treatment results.
Jetpower–Innovative HAAI technology liquid-jet injection, specially designed for deep cleaning and skin care. Use with different cosmetics to achieve unexpected results.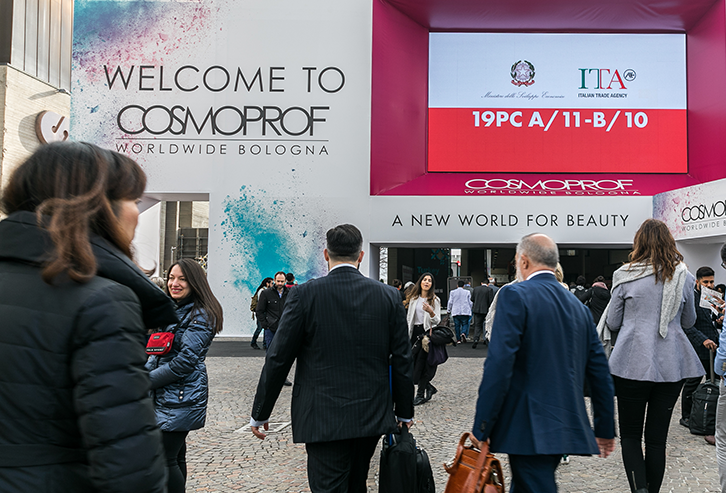 More about Cosmoprof Worldwide Bologna:
Cosmoprof Worldwide Bologna will be held at Bologna,Italy-Fair District from 13th to 16th March. Cosmoprof Worldwide Bologna, for 53 years the privileged observatory of trends in the world of beauty, offers with this edition an exclusive look at the mega trends , technologies and treatments that will revolutionize the sector in the next 10 years.
This time, COSMO Hair, Nail & Beauty Salon have a space for innovation and news from China. There will be many innovations presented by the most important companies, in line with market demands.
We will participate in the 4-day exhibition to explore the major business potential, negotiate new work and obtain the latest market information with conference participants, as well as understand emerging trends in the beauty industry from a global perspective.