Fair Name:Cosmoprof Worldwide Bologna
Booth No:34-A3
Fair Date:17-20 March 2023 (Fri-Mon, 08:30-18:30)
The main entrance to the event : Piazza della Costituzione, 5, 40128 Bologna, Italy
Leaflife, a new star in the medical beauty equipment field, due to the impact of the general environment and policy changes, we have waited for 3 years, this year we will bring the latest technology to participate in this worldwide exchange, we will come to Italy Cosmoprof Worldwide Bologna in March 2023.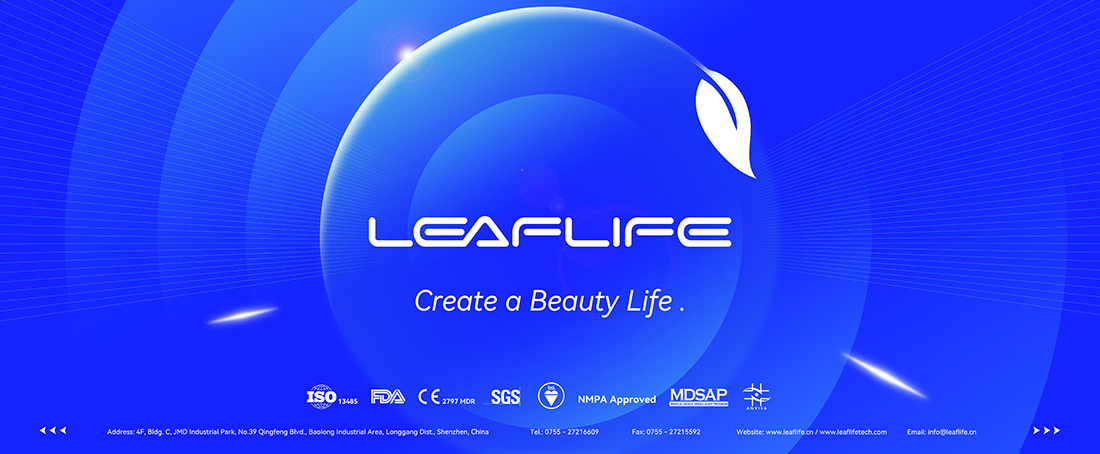 Latest technology equipment will be launched:
We will bring the full line of products of the Plasma family this time:
Mjolnir, as the first born member of the Plasma family. 2 types of fractional treatment tips that meet different energy needs Revolutionary design, streamlined equipment body to meet the rejuvenation treatment needs of the face and body.
The world's first dual plasma treatment platform–Mjolnir Pro.. The combination of cold plasma and fractional plasma realizes various needs of non-invasive and invasive treatment. A revolutionary new technology that rejuvenates the face and body, the treatment effect stands out among many similar devices in the market.
At the same time, we also derived a home-use version of the Mjolnir Mate through the cold plasma technology of Mjolnir Pro.
New hair removal technology includes Planar LED mini, which is first high power LED equipment for hair removal with international technology patent in the world, using the latest USA chips. We also derived the home version of this hair removal technology, Planar LED Mate. Innovative and powerful professional technology, to achieve safe, painless and efficient hair removal at home.
Fiber HR II is high power fiber coupled diode laser with multi-wavelength to meet different skin & hair types, changeable treatment tips for more applications. Leaflife hair removal series has an extremely long service life, less treatment times, stable performance and excellent result—- the best choice on the market .
Planar LED and Fiber HR both series are FDA and MDR approved.

Other beauty equipment also will be shown:
LeafSilky & LeafSmooth( FDA approved), personal ipl hair removal mini device, a multifunctional changeable lamp design, high energy density, and a long lifespan can meet consumers' needs for safe beauty at home.
Selles non-ablative 1550nm fractional fiber laser with extremely small beam dots, designed for skin resurfacing.
Carvershape 1060nm diode laser permanent fat melting, a breakthrough non-invasive hyperthermic laser technology, is designed to safely and effectively eliminate unwanted fat cells.
WinForth Brand new 300KHZ, 500KHZ, and 1MHZ three different frequencies breakthrough combination design RF Therapy Platform Device, simple and intuitive operation function, make energy supplement to each of your professional manual techniques, provide your patients with a faster, more comfortable, and pain-free recovery.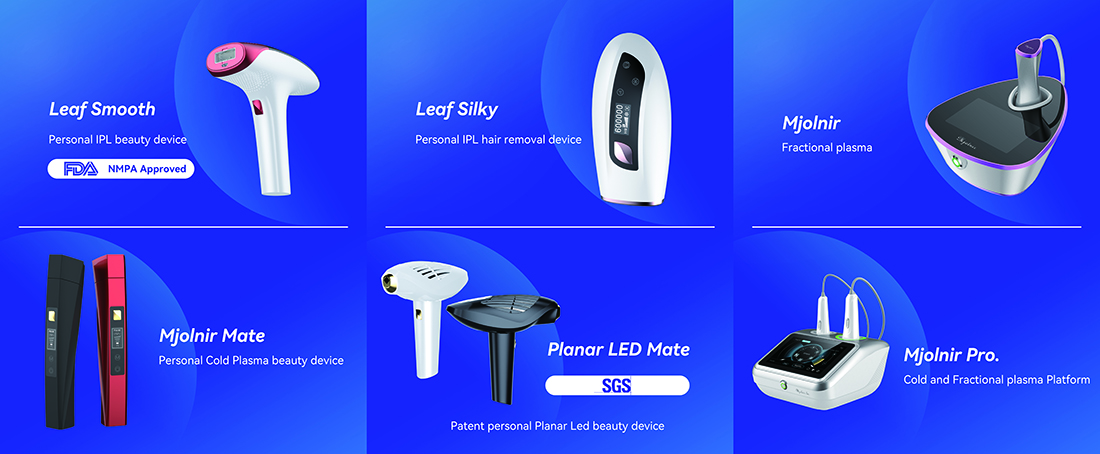 New professional equipment line:
In addition to the equipment in the beauty category, this time we also carried professional dermatology equipment–LeafPure-Echo, which is a remarkably innovative dual wavelength picosecond laser with both non-fractional & fractional capabilities. The wavelength (1064nm & 532nm), energy, and other parameters can be flexibly selected to achieve customized treatment with the best effect;
Intelligent physical therapy robot platform–Rocozyer: Robotic arm radio frequency massage + Traction physiotherapy rehabilitation, heating massage, the process is more comfortable; more robotic arm platforms designed with quick-change interfaces can easily meet more applications.
Cosmoprof Worldwide Bologna will be held at Bologna, Italy-Fair District from 17th to 20th March. Cosmoprof Worldwide Bologna, for over 50 years the privileged observatory of trends in the world of beauty, offers with this edition an exclusive look at the mega trends, technologies, and treatments that will revolutionize the sector in the future.
We will participate in the 4-day exhibition to explore the major business potential, negotiate new work and obtain the latest market information with conference participants, as well as understand emerging trends in the beauty industry from a global perspective.