Event Name: 25th World Congress of Dermatology 2023
Booth No: K26
Event Date: 4th to 7th July 2023
Exhibition Hall: Level 4 of the Suntec convention center
Event Venue: Suntec Singapore Convention & Exhibition Centre
Shenzhen LeafLife Technology Co., Ltd with a background of the design and manufacturing of professional medical aesthetics equipment, eagerly awaits to bring & showcase the innovative medical & beauty devices below to the world including Medical professionals, Distributors, Retailers, and related personnel of this industry.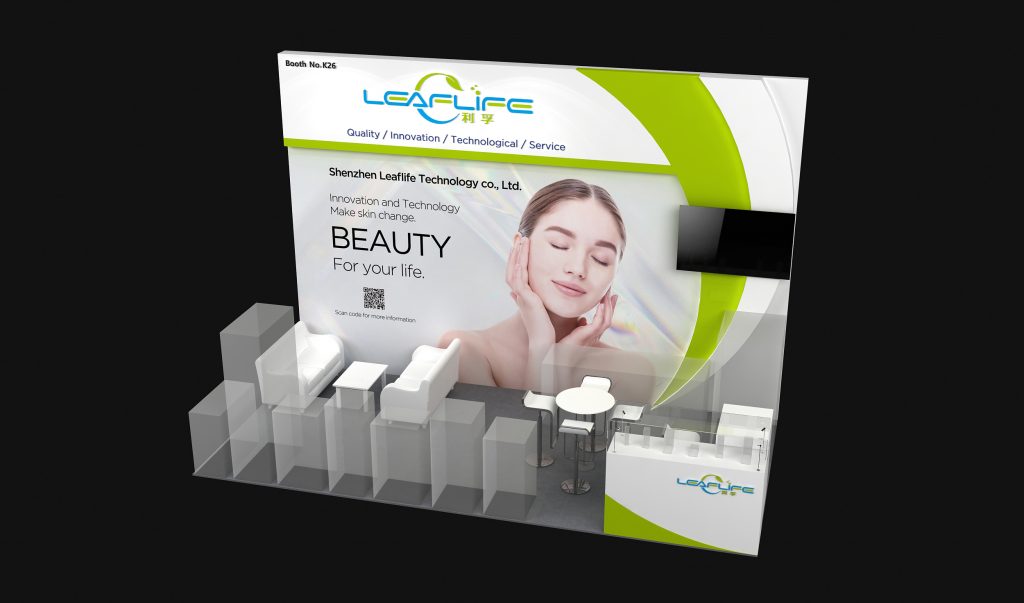 Along with the World's First Patented Fractional & Cold Plasma Treatments of Professional Device- Mjolnir Pro. The latest version of the Plasma series Mjolnir Trio with an innovative third handle will be presented. The Mjolnir series has fractional & cold plasma technology to work in a controllable way, the needle-shaped plasma column is released to the skin surface dot by dot. Mjolnir series are the best solution to replace all the fractional beauty technologies for perfect face and body rejuvenation.
Along with Mjolnir Professional devices, LeafLife would present a home-use personal device named Mjolnir Mate which represents the cold plasma technology of Mjolnir professional versions as to take care of daily needs for individuals.
Updated 1800W Light Power with up to 100 million shots Hair removal series of Planar LED, which is the first high power LED equipment for hair removal with patented Japanese & international technology using the latest chips designed in USA. We also developed the home version of LED hair removal technology, Planar LED Mate. Innovative and powerful professional technology, to achieve safe, painless and efficient hair removal at home; Fiber HR Series are fiber coupled diode laser with triple wavelength to meet different prototype, three spot sizes' tips for more applications including body pain relief, and removal of Nevus and moles and epidermis pigment/vascular etc effectively. 2100W high power, standard 3-4 treatment times, stable performance and effective results prove Leaflife's hair
removal series are best choices in the market. Both FDA and Medical CE approved certificates ensure professional and better efficiency and distribution business.
Added Professional & home use machines which will also be demonstrated as:
LeafSilky & LeafSmooth (Both FDA Approved) multi-functional personal IPL beauty & hair removal devices, innovative removable filter design, high energy density, long lifespan to achieve smooth skin all over face and body at home.
Magic-Mag magnetic wave transdermal penetration enhancement technology. With magnetic pulse energy handle, magnetic energy technology treatment tips, smart sponge capsule. Precious essence in capsule can penetrate deep into the dermis to improve tissue activity and bring different therapeutic effects. Furthermore, light energy of different wavelengths, Radio frequency, micro current and magnetic energy are combined which ensure expected performance.
Plasma Lite- Neon Gas ionization cold plasma for personal beauty. Ionized Neon gas in a confined space to form effective and controllable plasma by gas ionization. Especially for acne solution.
Carvershape 1060nm diode laser permanent fat melting, a breakthrough non-invasive hyperthermic laser technology, designed to safely and effectively eliminate unwanted fat cells.
WinForth newly added RF Therapy device platform improves the results of your massage by reaching deep-seated conditions that hitherto have been deemed unreachable. Simple and intuitive operation function, make energy supplement to each of your professional manual techniques, provide your patients with a faster, more comfortable and pain free recover. WinForth energy is a high frequency current oscillating between 300 kHZ, 500 kHZ and 1 MHZ.
LeafPure Series which remarkable innovative dual wavelength picosecond laser with both non-fractional & fractional and Q-Switched Nd:YAG laser featuring the integrated Hand piece and PTP provide enhanced power and versatility for endogenous pigmentation and exogenous ink particles (tattoos) including Melasma, PIH, Freckles, Birth Mark, Skin Rejuvenation, Carbon Peel, Dark Lips Lightening etc.
Rocozyer is physiotherapy robot for radio frequency heated massage and rehabilitation with the advantage of the self-service, Virtual operation demonstration before use, safe and secure, network management and latest artificial intelligence, profitable investment.
All the visitors will have warm welcoming gesture from LeafLife Team and surely could experience the new technology and advanced machine they would like to as LeafLife Team will have professional nurses for their support and will introduce the process  of the related beauty care machines. LeafLife Team always appreciate your attendance at the Conference!
The World Congress of Dermatology (WCD) is one of the largest international dermatological conferences. It is organized under the auspices of the International League of Dermatological Societies (ILDS). Dermatology Beyond Borders' encapsulates the hope for clinicians, researchers, industry and other partners to gather in Singapore for the 2023 WCD to extend the boundaries of dermatology. The conference will improve cooperation across geographic, political and economic borders, and collaboration to promote dermatology and improve skin health for all. It will present a broad, deep and interesting scientific program that will cover not only clinical areas, but also enhance patient and community engagement, and understanding of basic and transnational research. We aim to transcend borders to be an inclusive conference that will celebrate diversity.
Be sure to join WCD 2023 to expand your network and learn from leaders in the dermatology industry!
N.B: At the WCD main event LeafLife will provide to our visitors courtesy pricing for the demonstrated product samples!